Join us as we unveil plans to spruce up and "green-up" 1.1 miles of roadway in Downtown Glendale.  Learn about bioswales and upcoming pedestrian and bike safety improvements coming to the neighborhood through Prop. 84 funding.
Harvard/Louise Green Street Expo
Date:
10/17/2015 11:00 AM – 2:00 PM
FEATURING
 Environmental booths, kids' activities, giveaways & fun for the whole family.
Food Trucks:


Live Entertainment by:

 Plus FREE ALL DAY PARKING at the Marketplace Parking Garage
(120 S. Maryland Ave.)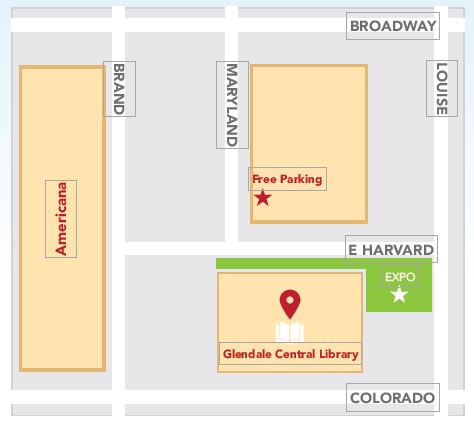 For more information, please contact (818) 937-8333 or visit www.glendaleca.gov.
Visit our website for details about the  Green Streets Demonstration Project.